Sendinblue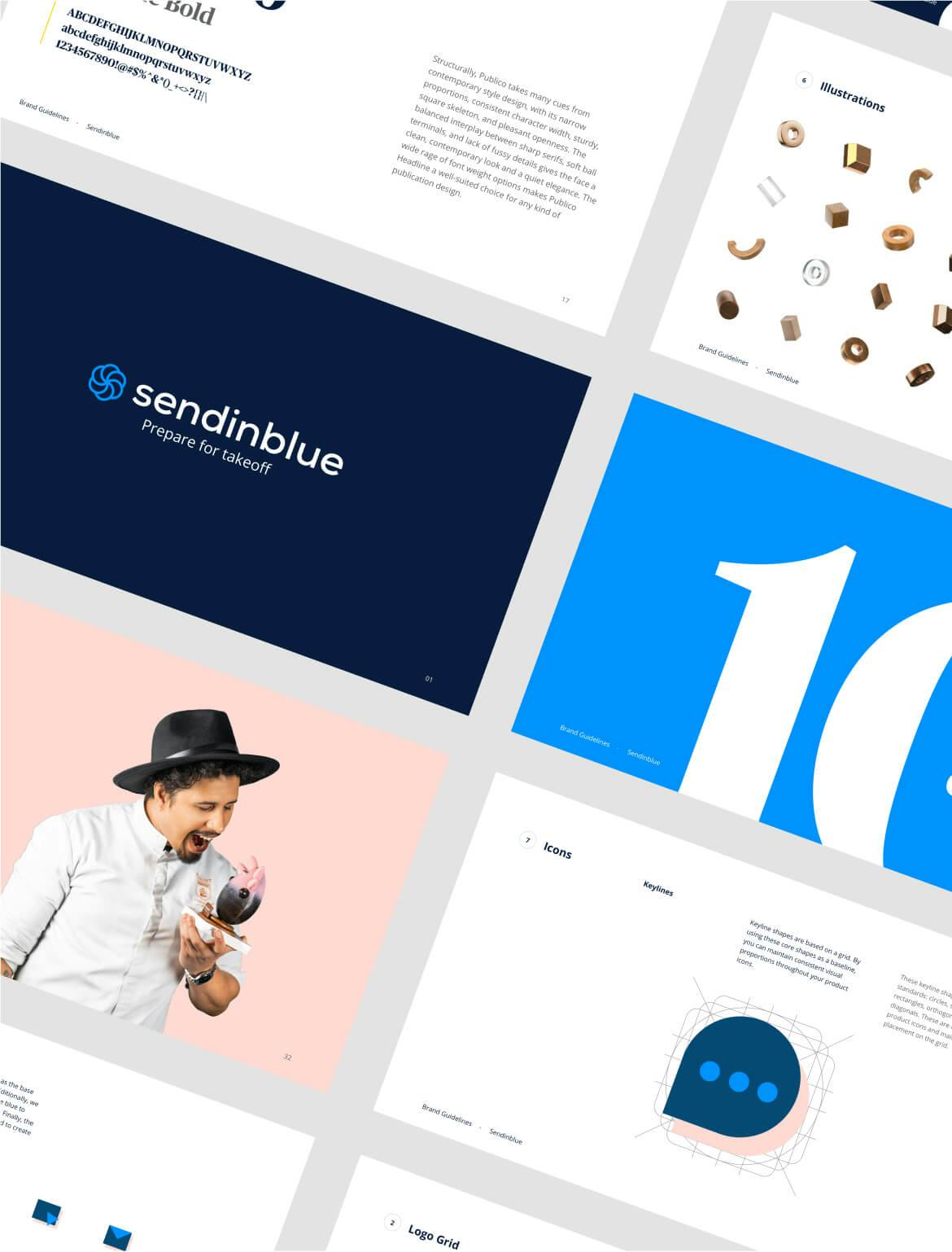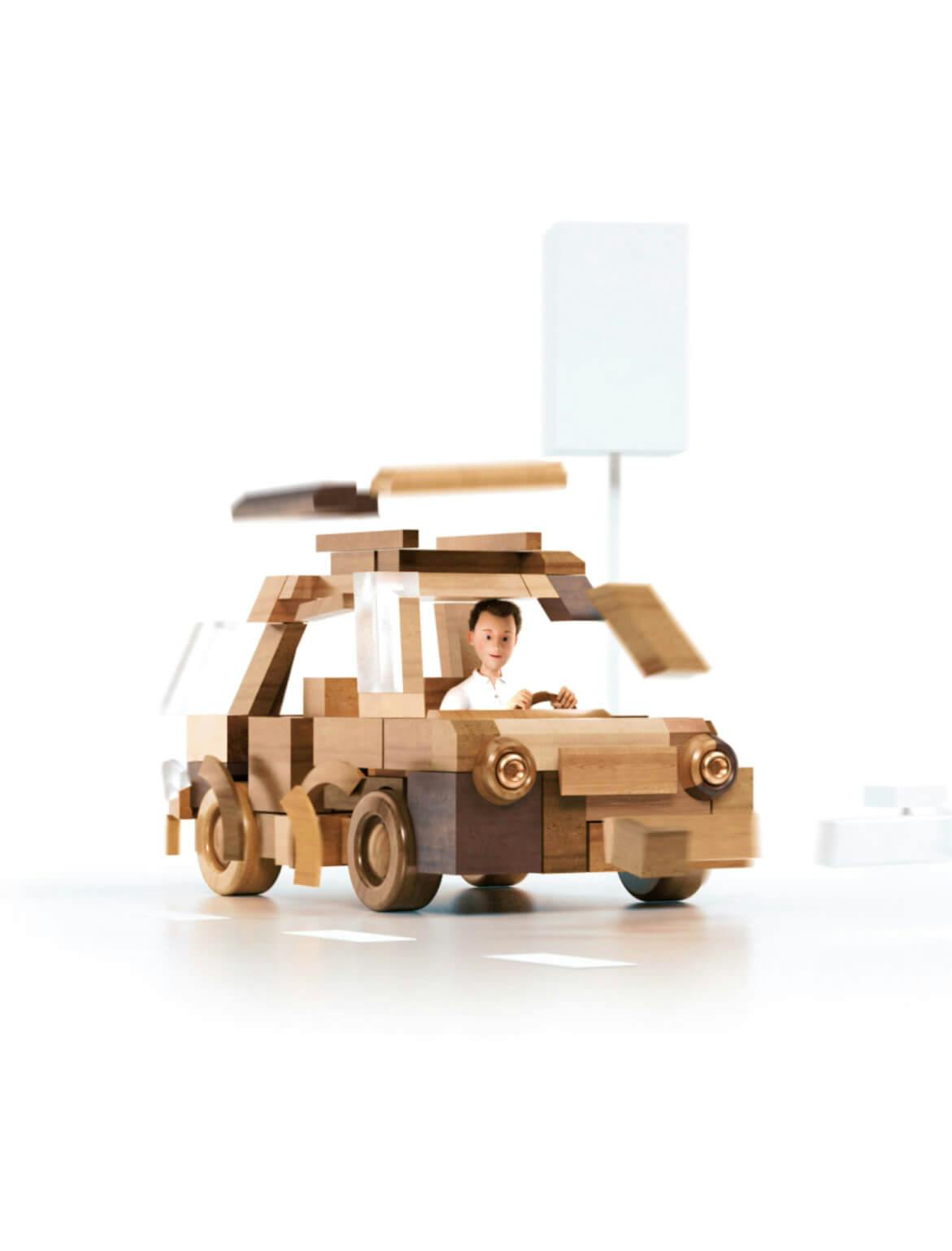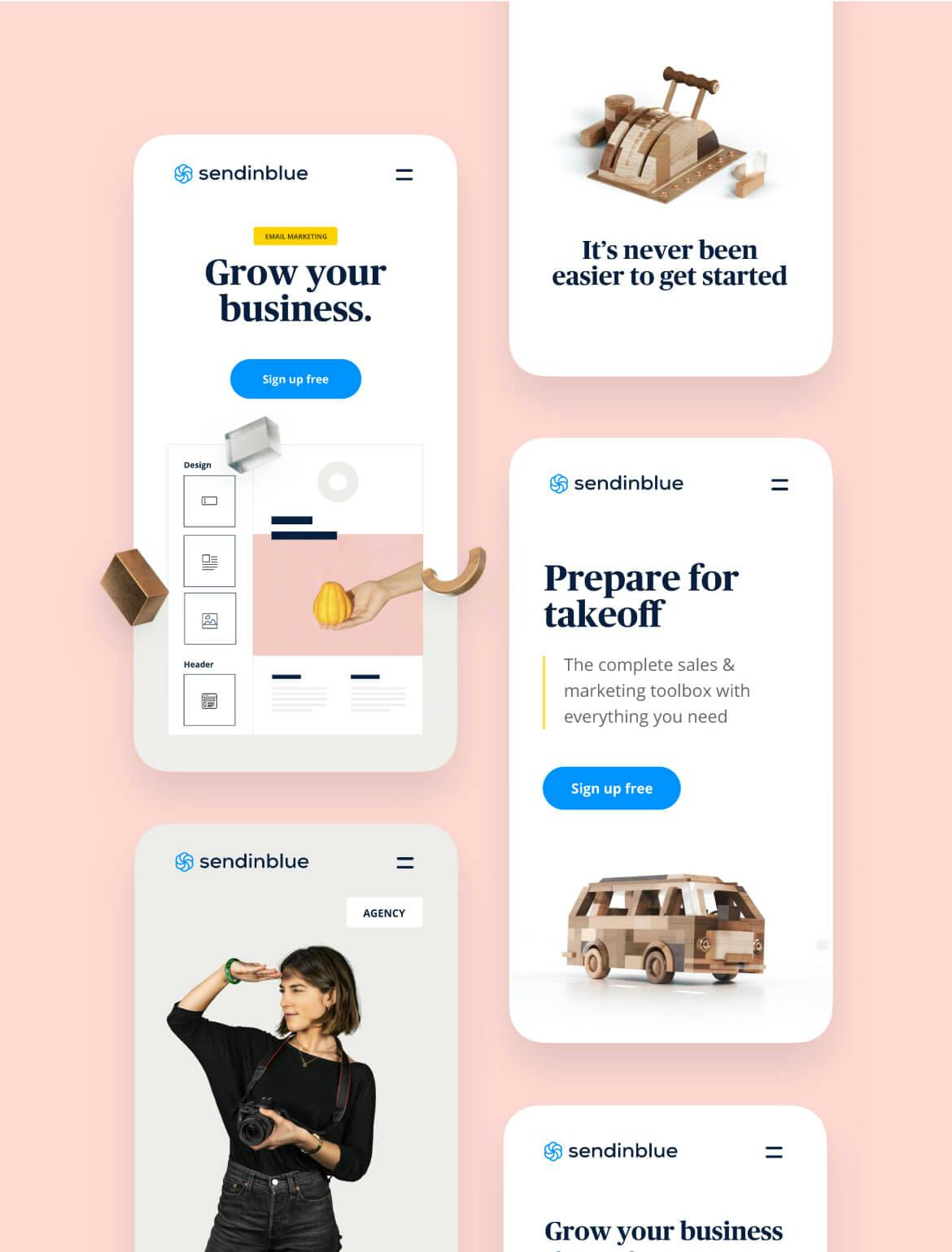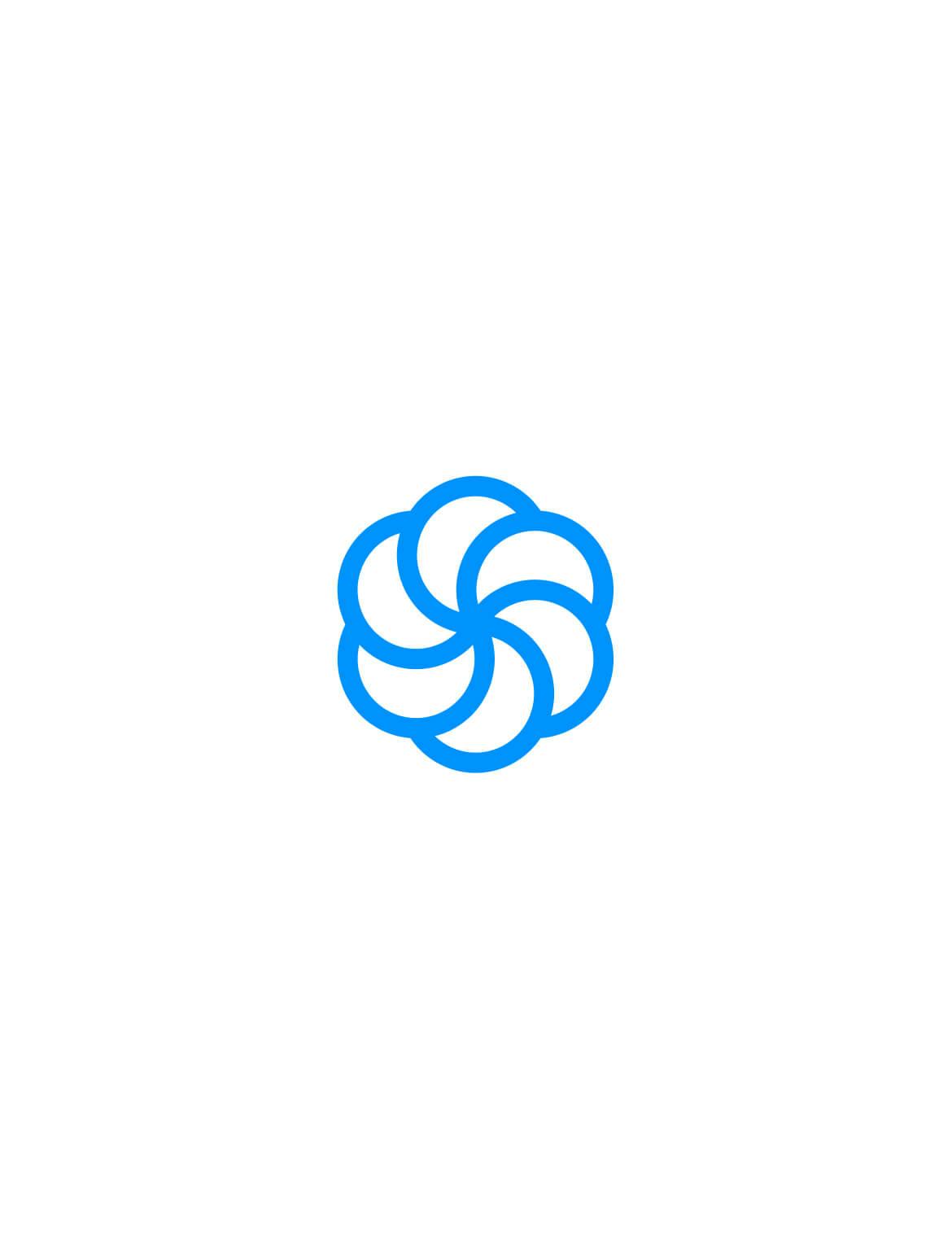 Sendinblue tells their story through the pages of a completely redesigned site and brand identity.
Services

Branding

UX/UI Design

Development
A new chapter.
For 7 years, Sendinblue has been helping companies grow and reach their goals by providing them with adapted and accessible marketing tools.

The need for a rebrand became apparent to Sendinblue when they began scoping out a new suite of features for their powerful marketing toolset. To help their business grow into the next phase, we were asked to design them a brand new identity. Sendinblue's new visual identity made possible a complete redesign of their marketing site as well as the creation of a vast arsenal of marketing assets.
3D and animations created by © Mattrunks
A site in the starting blocks.
The story begins with a chapter devoted to the company's values. To really bring Sendinblue to life, it was first necessary to identify their essence, foundation, ambitions, what moves the company on a daily basis. With all of this info in hand, we constructed several mood boards in order to propose multiple different graphic concepts. Together with Sendinblue we then narrowed down the mood board elements that would allow us to effectively highlight three unique parts of the Sendinblue adventure to-date. All of this resulted in a unique and daring charter that retraced the course of the company; ending with an identity that's strong and inclusive.

We delivered a brand book, new logo, illustrations, and animations as well as the website (UX, UI, Frontend Dev), the photographic elements, videos, and print media.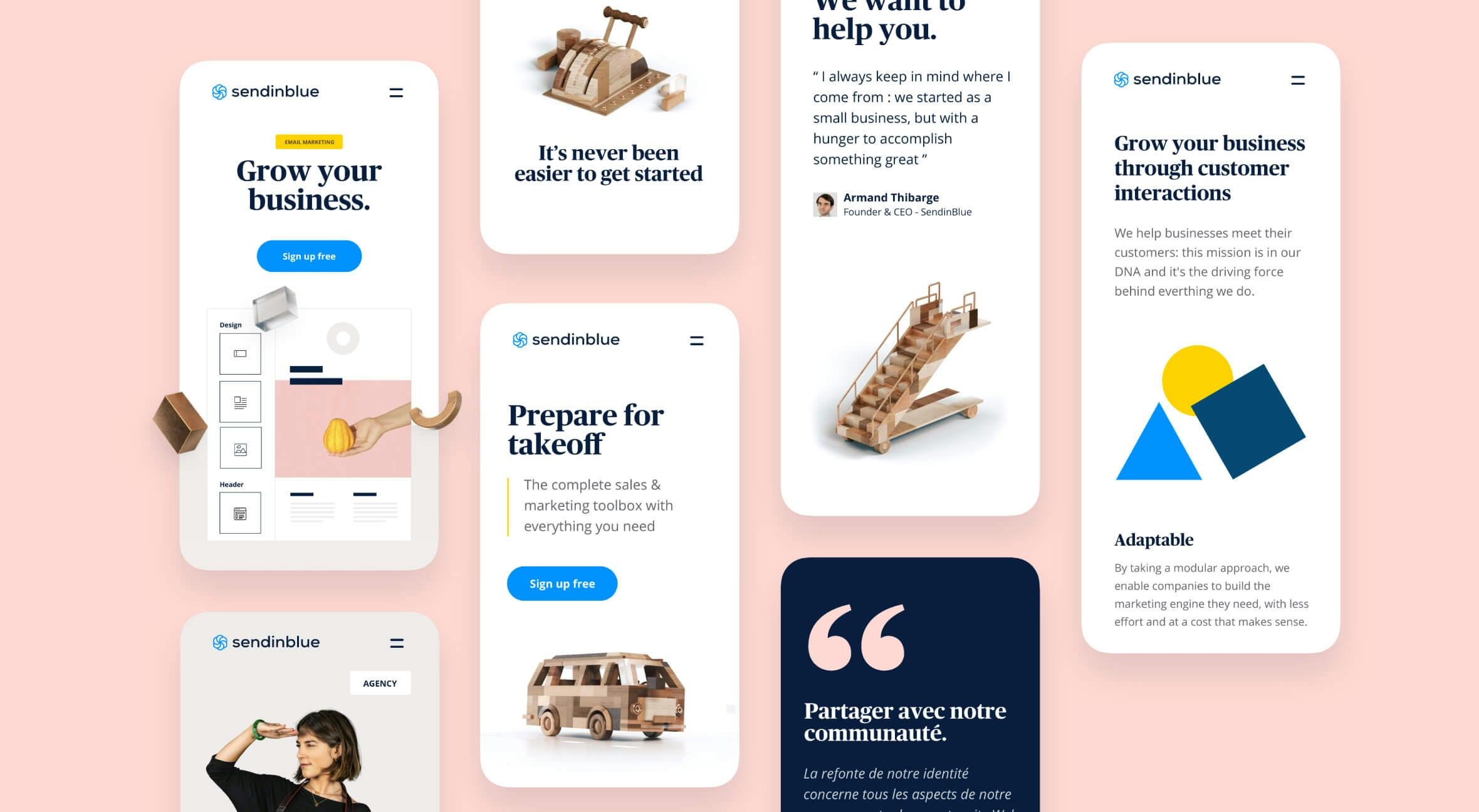 Immediate take-off and a breathtaking user experience.
Every story is rooted in emotion, and Sendinblue is no exception. Fostering a sense of belonging over the years has allowed the company to forge a relationship with their users that's built on trust. We created an easy-to-use site where each piece of information is accessible and the concept of online acquisition is at the heart of the design.

The structure of the site makes generous use of negative space and offers breathability. The layout of the pages promotes readability for the content. The sections were conceived to represent the different chapters of Sendinblue's History, organized in a fluid and coordinated way. The reading experience is punctuated by reassuring headers and on the whole, has an energized feel thanks to a destructured layout.


A logo to make your head turn.
The "S" is simple, the "S" is dynamic, the "S" is Sendinblue and it will not leave you feeling indifferent. It is this "S" that, turning on itself, forms a set of sections referring to the functionality offered by the platform. This light, graphic wheel reaffirms the simplicity and speed of use offered by the service.
The name of the company is displayed in lower case, humbly, next to the mark.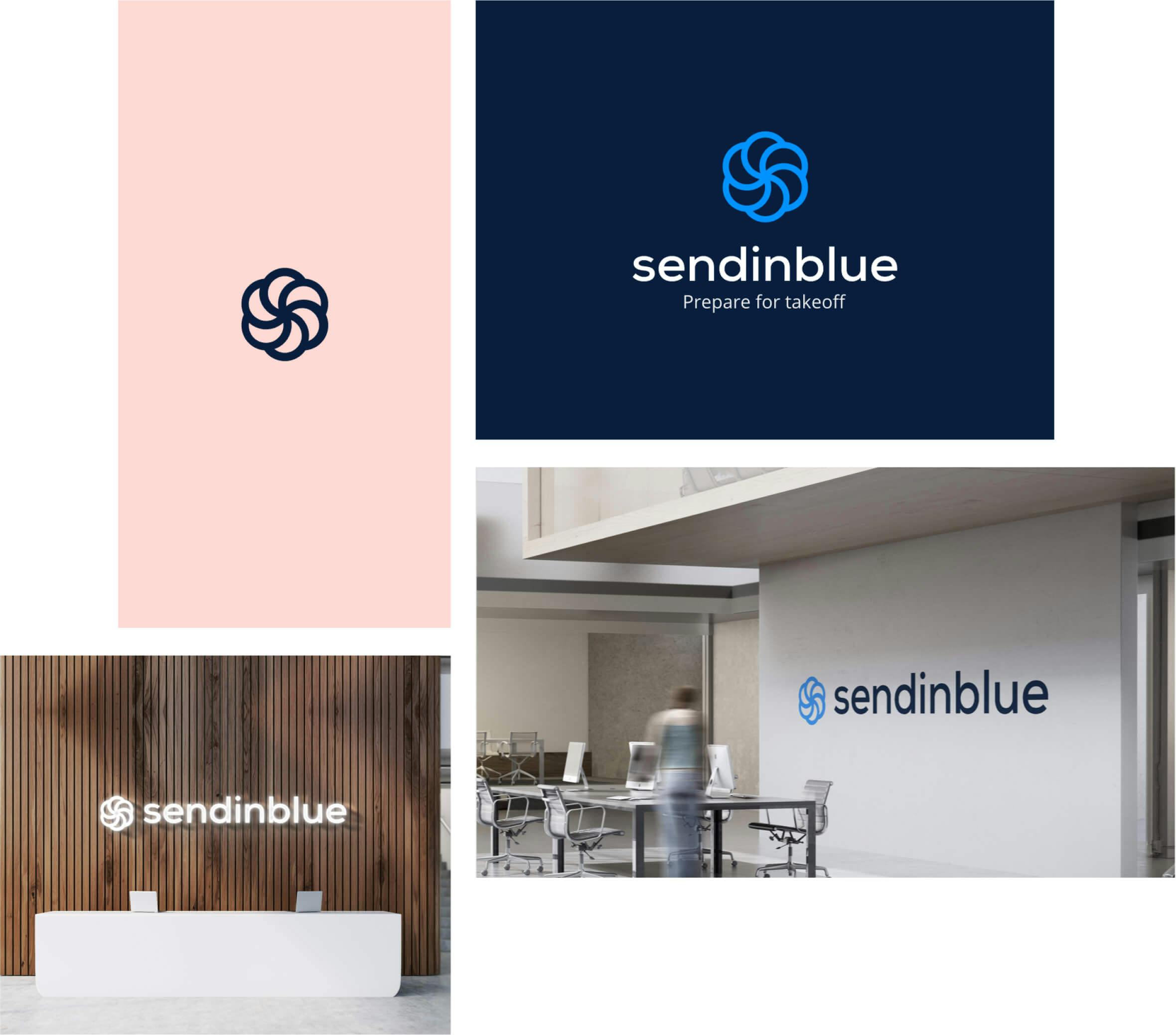 Modularity and humanity as key words.
When Sendinblue chooses to tell its story, it is above all the story of its users. Being as close as possible to customers, meeting their expectations, and adapting to their evolution are Sendinblue's primary motivations. As the product is constantly evolving and offering new functionalities, it was necessary to illustrate the concept of modularity in a simple, fun, and concrete way. The animations and illustrations are actually inspired by construction games. Everyone can "assemble" and "rearrange" the elements according to their needs.

Whether they are small businesses or enterprise-level companies, Sendinblue evolves and supports its clients in their growth.
Animate, arrange, play and
modulate.
3D gives life to the identity and allows it to be infinitely redesigned according to the illustration needs of the product.
3D and animations produced by © Mattrunks
3D and animations produced by © Mattrunks
3D and animations produced by © Mattrunks
Goodies galore.
T-shirts, post-its...
We had the pleasure of bringing this new identity to life and making it an essential part of Sendinblue's corporate culture. We created the brand's printed universe, from t-shirts to totes, bags, notebooks, and pens.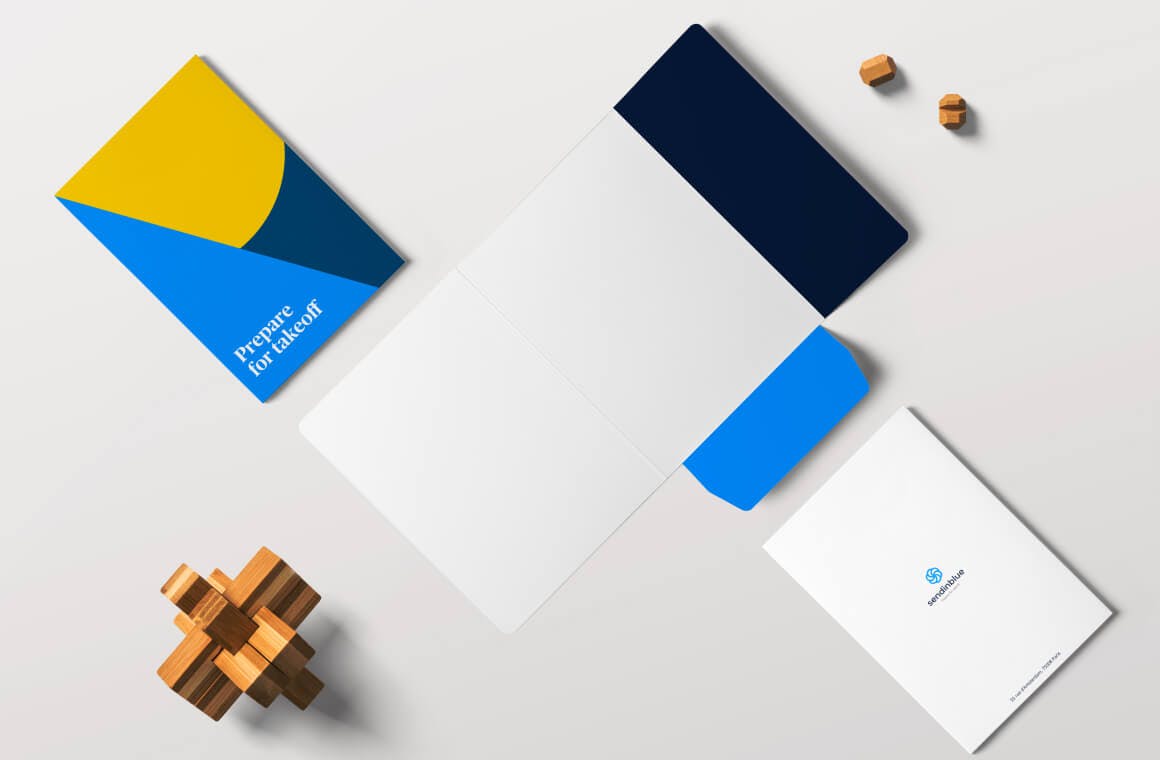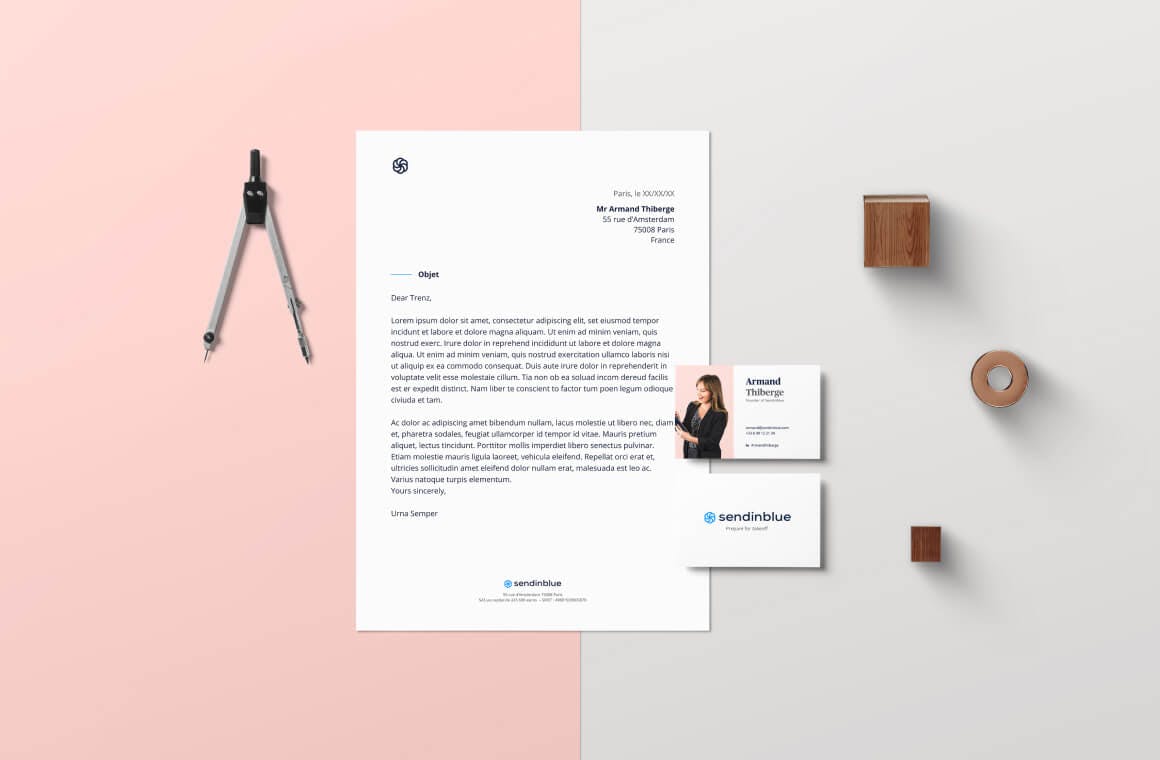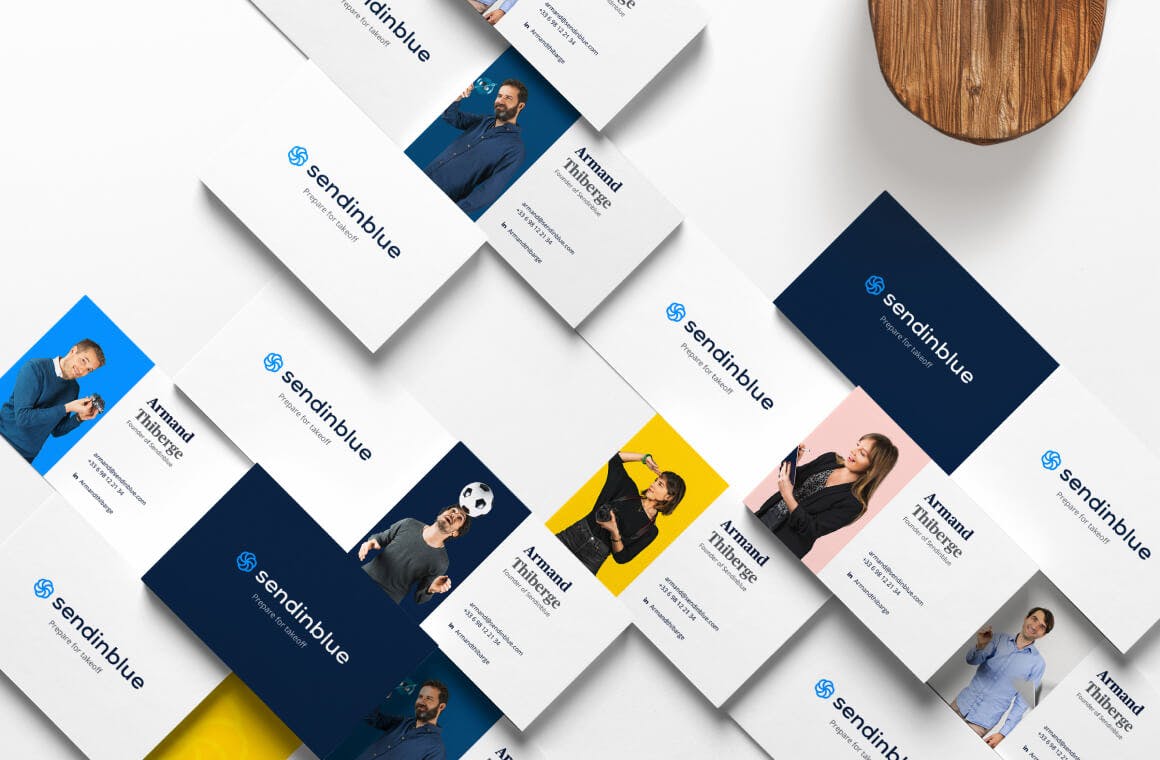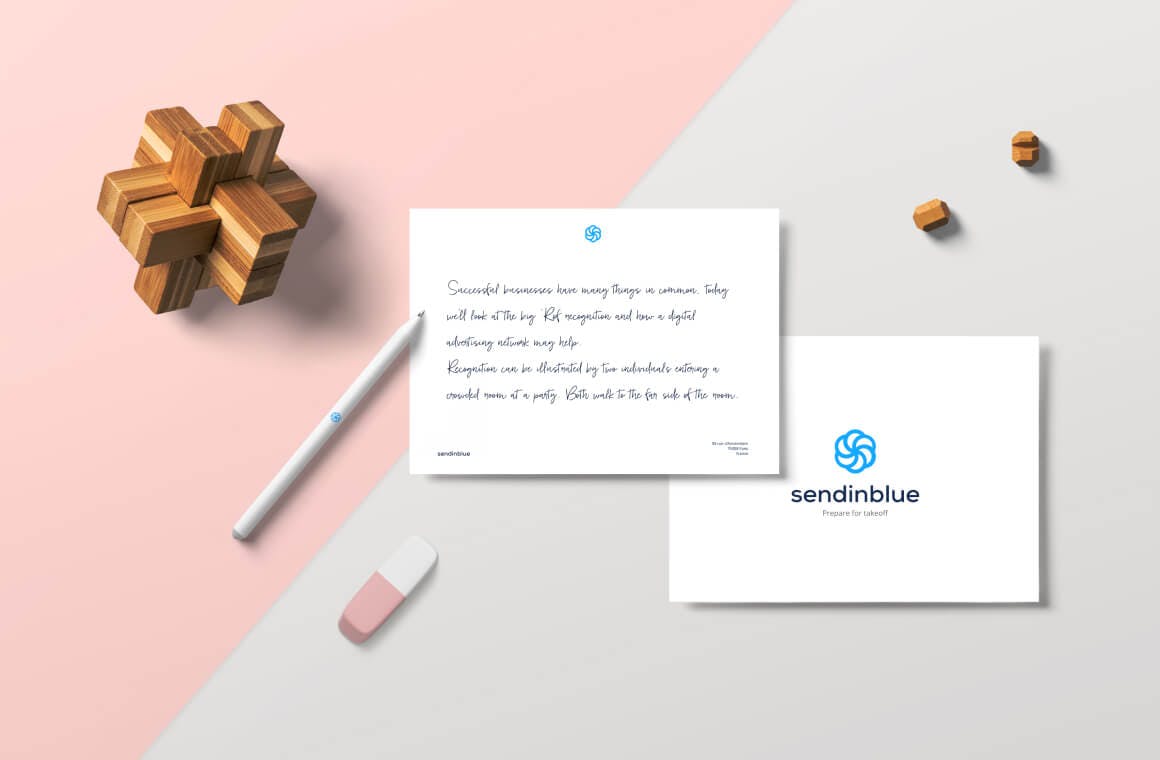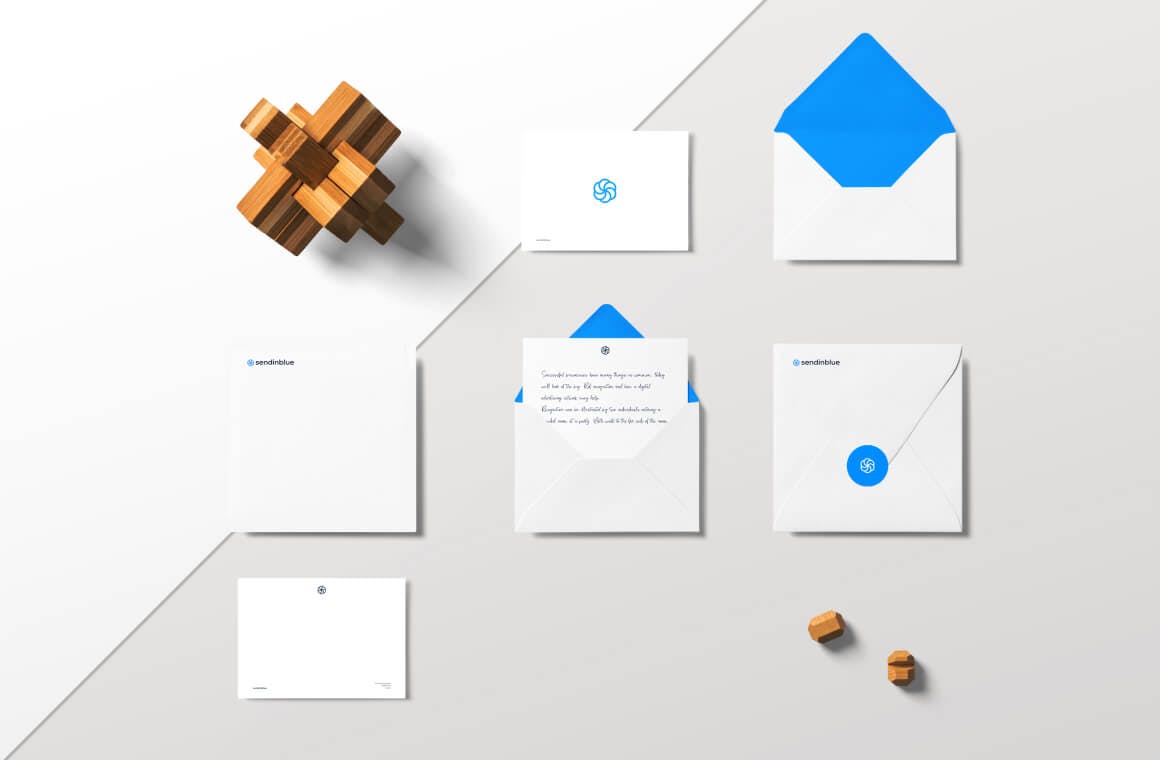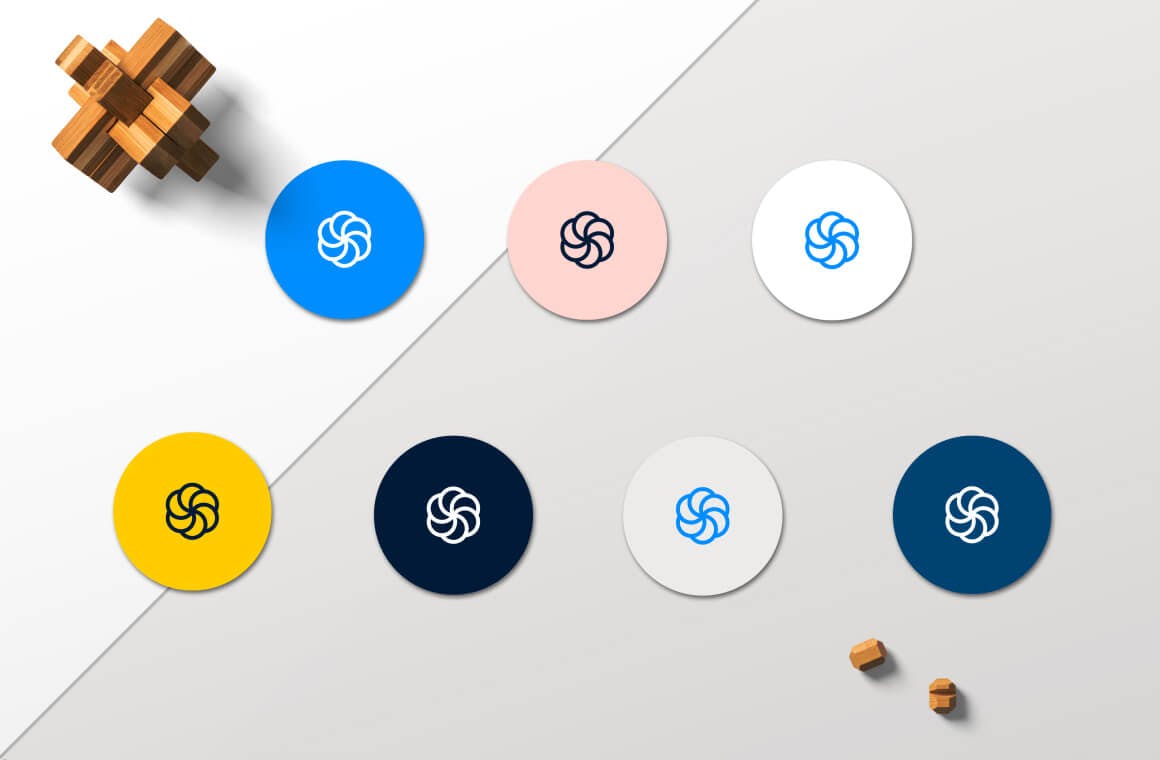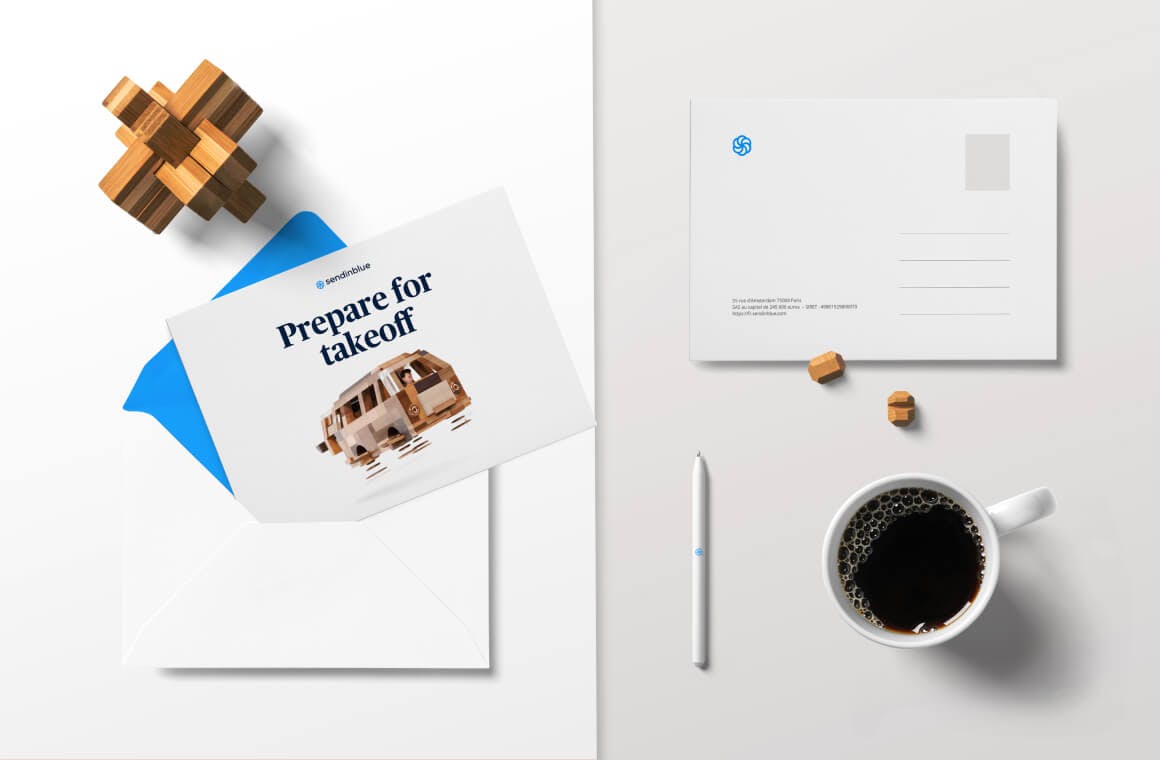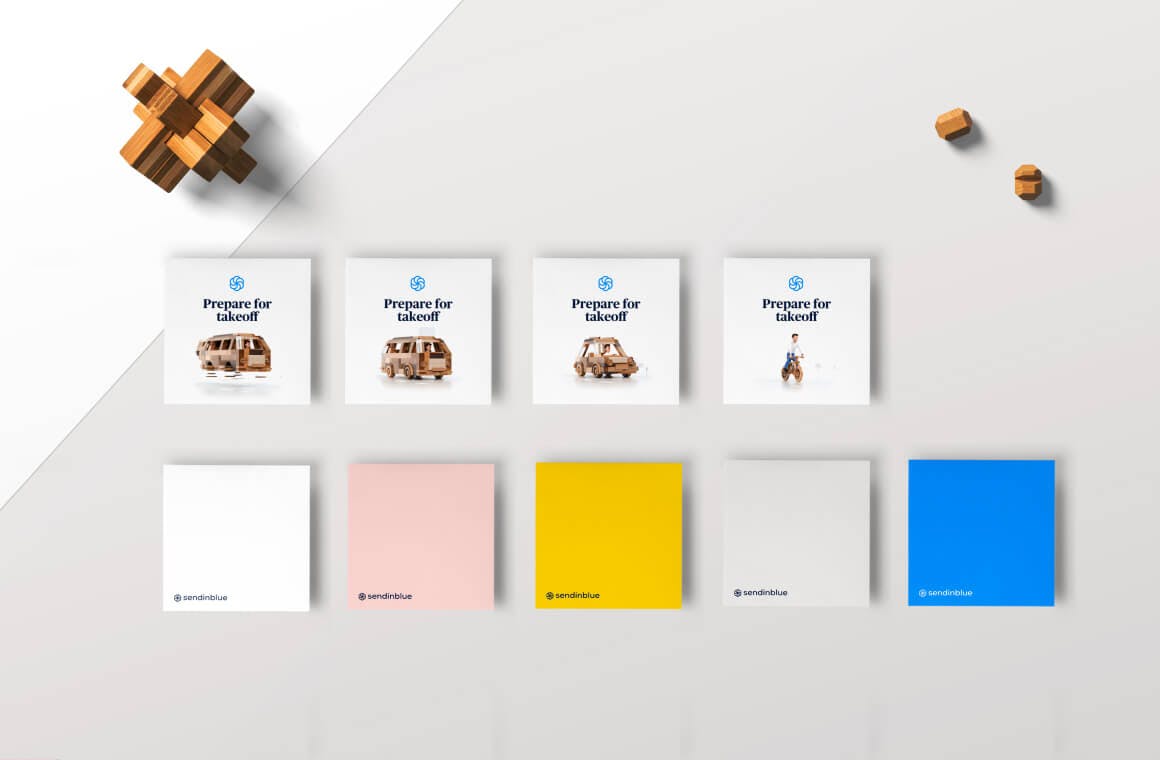 A story that does not lack "characters".
Enterprise.
The corporate level product offering called for its own identity in order to perfectly match its target.
Intense colors for high-end visuals.
This part of the site intended for enterprise-level companies needed a different set of colors. We decided to use elegant and enveloping shades from the world of interior design.