LibrisTrip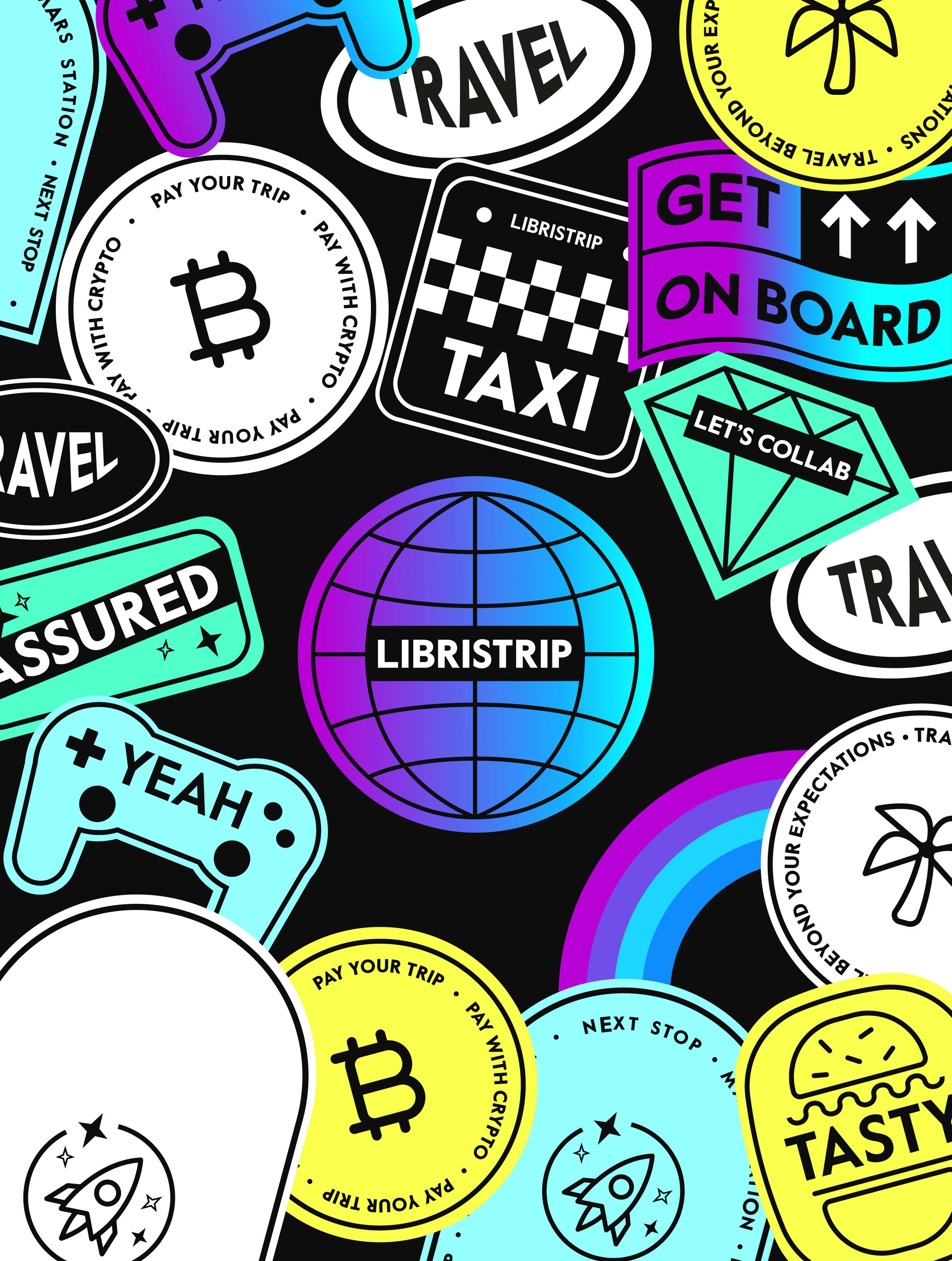 LibrisTrip connects leisure activity professionals with hotels, campgrounds, B&Bs, and tourism institutions so that travelers and tourists can instantly book a wide range of local activities.
Services

Branding

UX/UI Design

Development
A whole new world
LibrisTrip gathers all tourist activities and services in one place. But the smart twist of the LibrisTrip app is that users can also enjoy theses services in the metaverse.
They needed the project to be fast and impactful. After 3 weeks of intensive work, the single-page website was live to support LibrisTrip first fundraise. We designed the whole brand identity, including the logo and website (design + development).
The beginning of the journey
The creative concept behind the LibrisTrip identity is to give people access to a new world. The stickers are reminiscent of those that travel-lovers stick on their suitcases as souvenirs of their vacations and experiences.
Flash & bold
LibrisTrip's logo is based on the dot of an "i" replaced by a globe cut in half by a rocket, which allows the symbol to be fully integrated into the typography. The logo embodies the notion of travel modernized by the planet and the rocket suggesting innovation and a launch into tomorrow's world. The two sides of the planet also refer to both the real world and the metaverse.
Immediate takeoff
Two different color palettes have been imagined to represent the real world and the metaverse. The first palette is composed of bright colors that invite you to travel but also recall the tech world. 
The second one is composed of the gradient colors from LibrisTrip's logo. The shades of blue and purple give a futuristic and innovative feel that perfectly matches the metaverse.
Vacation souvenirs
In the spirit of stickers and tickets that we collect and like to display on our suitcase, our creative team has developed a set of personalized stickers, using the colors of the brand to illustrate the various services offered by the application. You can find them in the first section of the homepage, but you only really discover them during the scroll animation that allows you to enter the metaverse.
Destination metaverse
The star of the LibrisTrip website is the animation that allows the user to enter the metaverse through a neon tunnel that animates when scrolling.